To top-up click "Top-up" on the "Home" screen
Click "Barcode"
Or Click Top up with card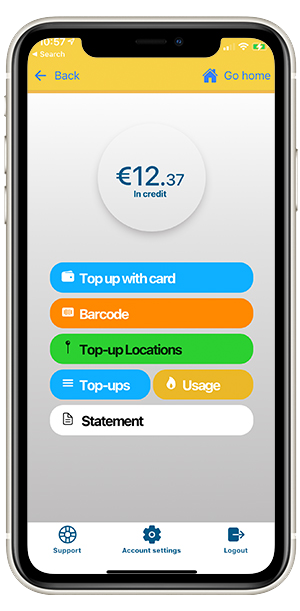 Step 2: Top up with card / Credit Card payments
Select the amount
Enter your details as requested.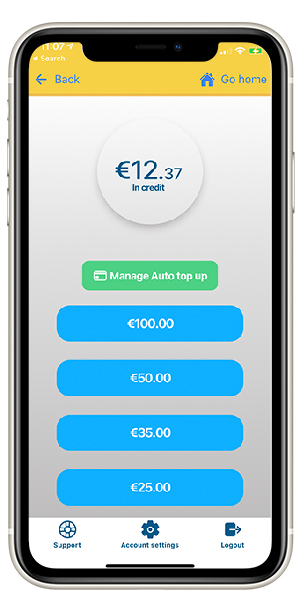 Step 3
Cash over the counter in a retailer
When you press "Barcode" your personal barcode will appear.
Give your barcode to the retailer. Alternatively you may print a copy of your barcode and use it.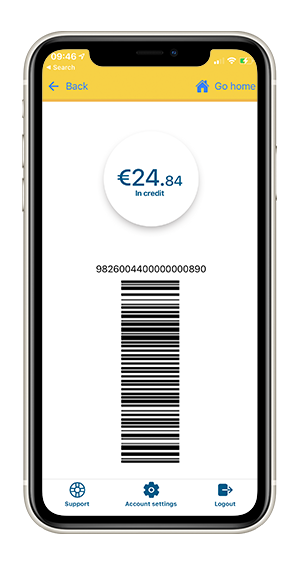 Step 4
You can check your balance – it may take 5 or 10 minutes to up date
You can't top-up someone else's account while you are logged in on your phone.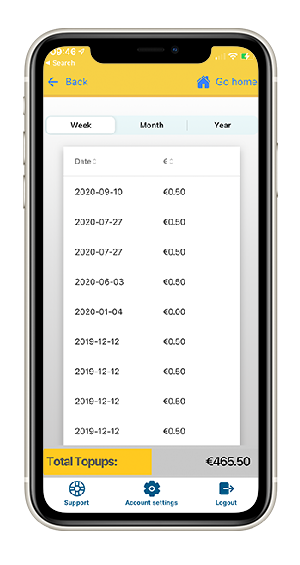 You can top-up in any of the 3,200 Payzone outlets anywhere in Ireland. That makes it easier!